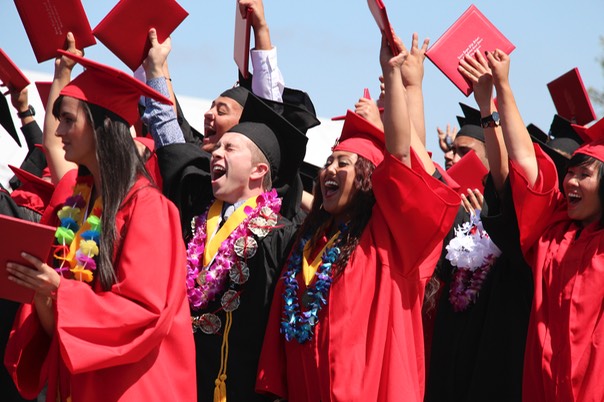 Yearlong planning
Imagine you could take a nine-month flight around the world, landing as many times as you'd like. How would you do it? Would you see dozens of places or pick a few favorite spots?
The choices for such a trip are a little like the decisions teachers make when they plan a course for the first time. Many state and national standards suggest each course covers a huge amount of terrain, a little like taking a world tour at 10,000 feet. We see the sites, but the towns and cities look awfully small from such a height. Even if we touch down for a day or two we are tourists quickly passing through.
It is better to land for longer visits, letting students really see the sites, talk to the locals and get a feel for the culture. When we do fast flyovers and quick landings, nothing is very memorable. Rather than plowing through the entire textbook and treating every detail in the standards with equal weight, land the plane 8 to 10 times in a yearlong course. Create well-designed 3 to 4 week units your students will really remember.
Begin planning the year by identifying each of your units. Feel free to use Yearlong Planning Template I designed for this purpose. In addition to picking your standards and social science content, decide what reading, writing, and discussion skills you want emphasize in each unit. Brainstorm a variety of lessons that will be instructive and engaging. Finally, figure out what types of assessments you'll use, including objective tests, writing assignments or performance based assessments to measure what your students learned.
You may change your yearlong plan, making some units longer and others shorter, perhaps even eliminating a unit or two. However, you'll have a much better flight if you start with a reasonable itinerary. It will be a more memorable journey for your students.
Rigorous Curriculum Design
Larry Ainsworth, author of Rigorous Curriculum Design, argues that strong units specify standards and learning outcomes. He adds that well designed units include different types of instructional strategies, including engaging learning experiences that incorporate 21st century learning skills. His criteria for rigorous units also calls for an aligned set of assessments to gauge student progress before, during and after each instructional unit of study. Our Logan social studies teams designed a simple unit checklist to evaluate each of our unit efforts. 
Backwards Planning for Strong Units
If you can, plan each unit backwards by designing the assessments first. I favor two or three types of assessments for each unit. For example, in my US history unit on the late 19th and early 20th centuries, my students took a summative multiple-choice test, wrote a short answer essay, and designed an Immigrant Slideshow.
In addition to direct instruction and textbook readings, the lessons for the Industrialization unit were varied. They included several photo analysis lessons on child labor and New York City tenements,  a computer search on Ellis Island, an argumentative paragraph comparison between European immigrants on the east coast and Chinese immigrants arriving at Angel Island, and an excerpt from Upton Sinclair's The Jungle, describing the horrendous conditions in Chicago's meatpacking plants.
Unit Hook
Plan an opening lesson for a unit that is an engaging hook, an activity that introduces students to the big idea of the unit. My hook for this unit on Industrialization in the US was a simple game I designed called Before and After. In this opening activity, student pairs or teams were given a set of 16 images. The students are not aware that the 16 images made 8 pairs, illustrating various ways people lived before and after industrialization.  For example, a pair would be an image of a team of horses pulling a plow and a modern tractor. Their job was to discover the connection between the images, making pairs as they went. My job was to circulate around the room, letting students know if they had made a correct match or needed to keep trying. As students made successful matches, they became more aware of the basic concept of industrialization. After teams had completed their matches, we held a whole class discussion about the big concept. I showed the Industrialization slideshow, which included the same images, this time with text for notes. To reinforce the concept attainment lesson, their homework was to do A Day Without Technology assignment. This involved listing all the modern inventions in their homes, and writing a paragraph about what their life would be like without these inventions. 
The Long View of Course Design
Let's introduce a note of reality into our discussion of yearlong planning and unit design. Teachers are incredibly busy and we rarely get to design our year or various units in one fell swoop. I always felt that it took about three years to get a course the way I liked it. The first year I was rushing to get the basics done: slideshows, text guides, and assessments. With the bare bones of the unit completed, the second year was more creative, I had time to add lessons with varied teaching strategies and strong student engagement. By the third year I could tweak the course, editing out what I didn't like and adding in more effective lessons and assessments. 
I can remember my summers as a teacher. Along with summer fun, it was the time to think about the courses I was going to teach in the fall. I'd decide where I was going to land my plane. I'd imagine how to make each of the three week excursions with my students fun, interesting, and educational. 
Yealong Planning Template
Rigorous Curriculum Design
Ainsworth, Larry. "Rigorous Curriculum Design- Getting Started with RCD." 

Larry Ainsworth

, www.larryainsworth.com/books/rigorous-curriculum-design-getting-started-with-rcd/.

Unit Checklist

 - Forrest pdf



Assessments
Photo Analysis Lesson: Lewis Hine Photos of Child Labor
Lewis Hine Child Labor Lesson - Forrest Handout pdf

"Teaching with Documents: Photographs of Lewis Hine: Documentation of Child Labor." National Archives and Records Administration, National Archives and Records Administration, 14 Feb. 2017, www.archives.gov/education/lessons/hine-photos.

"Analyze a Photograph." National Archives and Records Administration, National Archives and Records Administration, 7 Mar. 2017, www.archives.gov/education/lessons/worksheets/photo.html.
Photo Analysis Lesson: Jacob Riis' Five Cents a Spot
Five Cents A Spot Lesson - Forrest Handout pdf

Riis, Jacob. "Five Cents A Spot." Library of Congress, www.loc.gov/exhibits/jacob-riis/images/jr0061_enlarge.jpg.

Yochelson, "Photography Changes Our Awareness of Poverty" click! (Smithsonian Photography Initiative. July 14, 2014.

Jacob Riis: Revealing How the Other Half Lives 

14 Apr. 2016, www.loc.gov/exhibits/jacob-riis/images/Riis_Brochure.pdf.
Interactive Web Tour of Ellis Island
"Ellis Island Interactive Tour With Facts, Pictures, Video | Scholastic.com." How the Brain Learns Best, teacher.scholastic.com/activities/immigration/tour/.
Writing an Argumentative Paragraph - Ellis and Angel Islands
Should Angel Island be called the Ellis Island of the West? - Forrest handout pdf

"Ellis Island Interactive Tour With Facts, Pictures, Video | Scholastic.com." 

Science Explorations | Scholastic.com

, teacher.scholastic.com/activities/immigration/tour/index.htm.

"Pacific Link: The KQED Asian Education Initiative: History: Discovering Angel Island." 

KQED

, www.kqed.org/w/pacificlink/history/angelisland/video/.
Before and After - Unit Hook