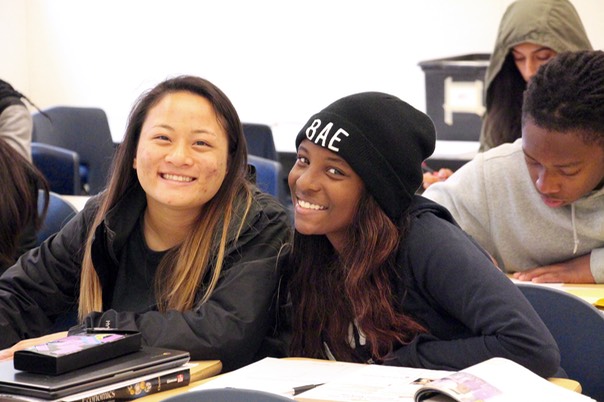 I am a veteran, a retired social studies teacher of thirty-three years. I taught at James Logan High School, a large, diverse, public school in Union City, California. In this website, I've shared lessons I designed that were effective with my students. 
You won't find grand theories in these web pages, no long lesson plans linked to standards. You will find practical handouts for reading and writing social studies activities, and ones for sparking student discussion, too. I've also shared my approach to designing assessments and yearlong planning and units. 
I hope something in this website kindles a creative idea for your social studies classroom. Therefore, I have included my favorite social sciences projects, and a variety of ways to use photos  and film,  murals and student art, virtual reality(VR) and web resources with your students. 
The menu above will take you to any of the instructional methods highlighted in the website. The lesson handouts I've designed for my students reside at the bottom of these pages, with links to citations and resources. 
I've shared these same lessons and resources indexed by social science course, including: World Studies, US History, Economics and Government. This way you have two places to find and access each activity.
You can also read shorter versions of the topics from this website I post monthly on my National Council For the Social Studies (NCSS) A Veteran Teacher's Lessons Blog.  And you may want to download a free reading guide I just designed for On Tyranny, a must-read book for high schoolers. 

The lessons are free, a gift from a grizzled veteran to those of you who are in the trenches. Use or adapt the lessons for your students, and then pass them on. Teaching should be a team sport. 
I hope this website provides lessons or sparks ideas for your classroom. 
Sincerely,
Dave Forrest
daveforrest24@gmail.com
http://daveforrest.net/veteranlessons